Old Kolkata Cyclones: In June 1756, a heavy storm, rain was reported on the day after Nawab Siraj-ud-daula's siege of Calcutta.
Chotelal Durgaprasad Ghat can be reached by walking along Strand Road near Howrah Bridge. A plaque at the wharf states that on May 25, 1887, the pilgrims, most of whom were women, who were on board the ship Sir John Lawrence, were drowned in a storm. A few tender-hearted Englishwomen dedicated this plaque to their cause. Although many people come to this ghat, the plaque does not come to everyone's attention. Most of the people who notice it don't even feel the need to know the history of this plaque. In addition, people want to keep painful memories away from themselves. That is exactly why people remember the various natural calamities that befell Kolkata for a generation or two. Then that memory finds its place on a plaque, in someone's diary, or in an overlooked chapter of history.
From village to city and then to metropolis, Kolkata has seen nature's violence many times. The oldest information available about them dates back to 1737 AD. Calcutta was moving from a village to a city. However, experts differ on the date of that storm. According to the documents, many houses in Kolkata collapsed in that storm. At that time, many boats were sunk in the canal that ran from the river eastward through the Dharmatala area to the salt lake. A part of the canal area was named Dingavanga because of boat capsizing and boat damage due to storms in that canal. It is said that the Navratna temple built by Govindram Mitra collapsed in this storm.
Read more – the streets of Kolkata connected with Neeldarpan! James Long Series was named after whom?
In June 1756, Nawab Siraj-ud-daulah's siege of Calcutta on the day after a heavy storm, rain was reported. During Siraj-ud-daulah's invasion of Calcutta, the bodies of many who died on both sides drowned in the rainwater and later decomposed, causing an epidemic in Calcutta.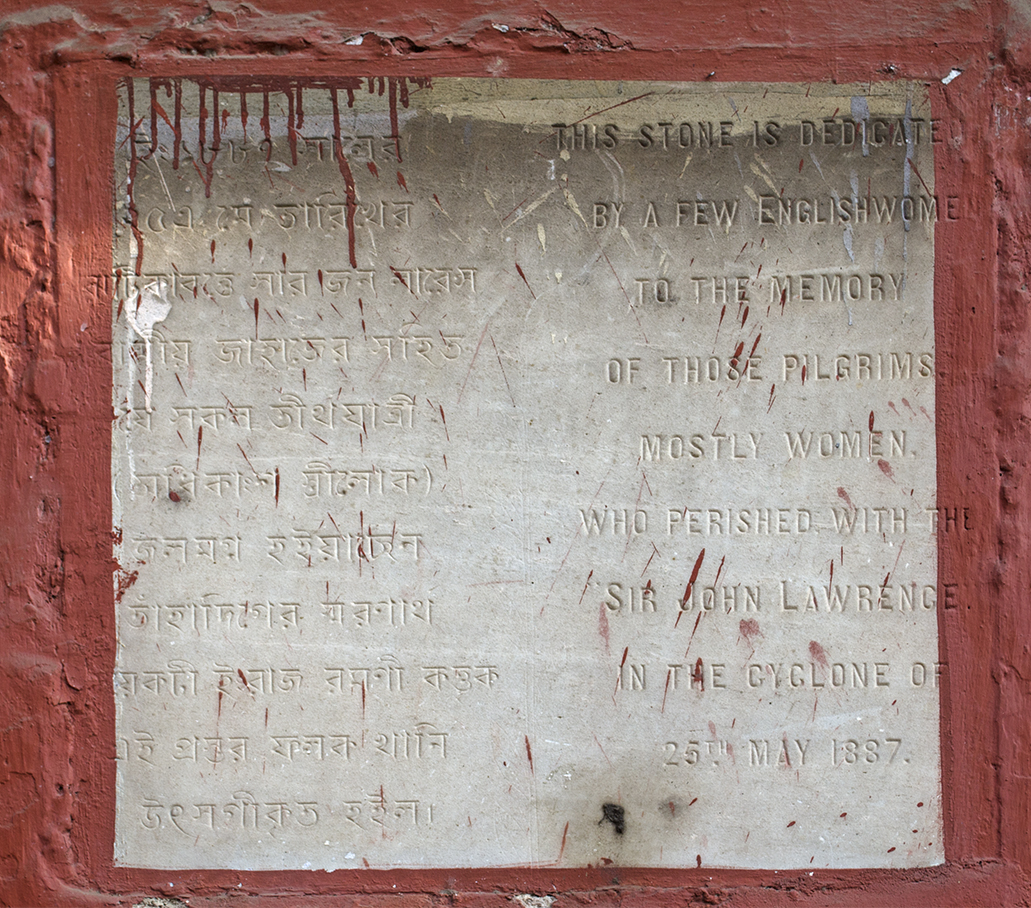 Attorney William Hickey's diary entry on November 2, 1787 describes a torrential downpour. Monsoon lasted for extra time that year. At that time, two storms hit the chest of Kolkata in a day. According to Hickey's writings, many houses in Calcutta were destroyed. In the area of ​​the river visible from the court, eight large ships had lost anchor and run aground on the west bank of the river. Many small and medium boats were wrecked or sunk. From his writings it is known that none of the houses of Europeans standing on either side of the road from Calcutta south to Baruipur except six.
Read more – South Kolkata's busiest road! Bengalis do not know the people behind Harish Mukherjee Road
On October 5, 1864, Calcutta was hit by a severe storm. Many houses, houses and ships were damaged in that storm. A temple collapsed in front of Madanmohantala near Bagbazar in North Kolkata in this storm. Reportedly, the force of this storm was so great that the boat was thrown from the canal at Shyambazar in North Calcutta and capsized. In this case, a statement of Sunil Gangopadhyay's novel at that time can be quoted and said that the boat capsized in the storm made the name of the area worthwhile. It is good to say in this context that Ultodanga did not get its name from the boat flying in the storm. Before this storm, the name of the area was Ultodanga.
On May 25, 1887, a cyclone that arose in the Bay of Bengal ravaged parts of Bengal and Odisha. Even then there was no railway connection between Calcutta and Puri. So 800 women and men from the elite families of the city and 200 men and women from the middle class families were going to Baleswar on the ship Sir John Lawrence to watch the Rath Yatra. A storm in the waterway sinks the ship and all are buried. The plaque was dedicated at Chotelal Durgaprasad Ghat to offer condolences to this tragic incident. In reporting the storm, the Englishman newspaper reported that if there was a little more rain, boats would have to go through Hare Street. At that time, water did not accumulate anywhere in Calcutta except in certain areas. So, from this news, we can guess a little about the violence of stormy rain.
Information Loan : 300 Years of Calcutta : Background and History – Dr. Atul Sur, History of Calcutta City (Part I) – Vinay Ghosh, Ganga Ghat – Dr. Shishtosh Samant.