Babar Azam is riding a bike. Image: taken from the video
">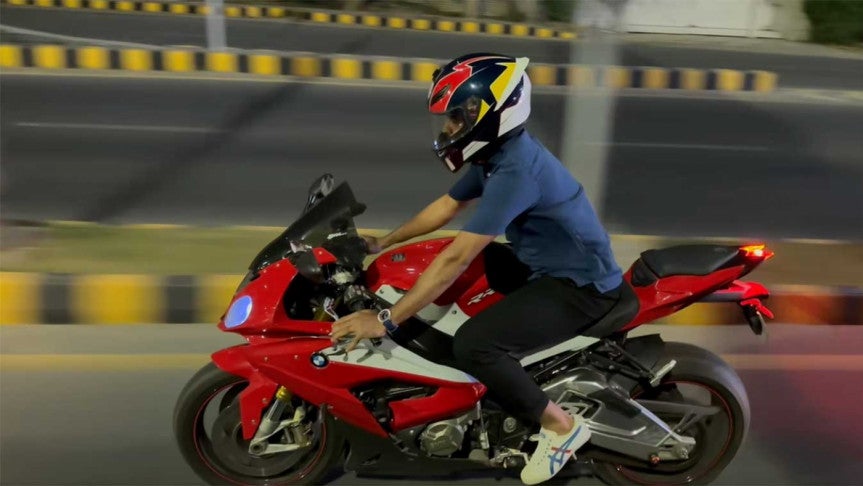 Babar Azam is riding a bike. Image: taken from the video
Many cricketers around the world are known to love bikes. India's Mahendra Singh Dhoni or Bangladesh's Mashrafe Bin Mortazzara go out with bikes whenever they get time. All Bahari model bikes in their collection too. This time the topic of Pakistani star cricketer Babar Azam's love for bikes has come to the fore.
Babar Azam discussed various issues on the field as well as off the field recently. A few days ago he had to get into trouble for driving recklessly. This time, this 28-year-old cricketer has come under fire from fans and supporters by riding a bike at high speed.
According to the Hindustan Times report on Thursday (May 25), Babar shared a video of riding a bike on his Twitter account on Wednesday. It is seen there, he is creating a storm of speed on the streets of Lahore. Although he is following the rules. There is also a helmet on the head as safety. But in the run-up to the Asia Cup and World Cup, the fans are worried more than being impressed by Babar's bike riding. Some did not stop to criticize.
One fan even wrote that Babar should be stripped of his captaincy for this stunt, as it shows how irresponsible he is.
Pakistan team captain Babar Azam is the superstar of his country, every young player dreams to be like Babar. Apart from this, fans also showered the Pakistan captain with lots of love on social media. On the other hand, this player also keeps his fans happy through his various posts.